Our Boulder Design and Construction Team Delivers for You
Maintaining a reputation for quality, service and high client satisfaction requires more than just having highly skilled staff at every level of our company. It requires that they be dedicated, trained and consistently focused on making sure our clients are happy not only with the work, but also with the process and our company.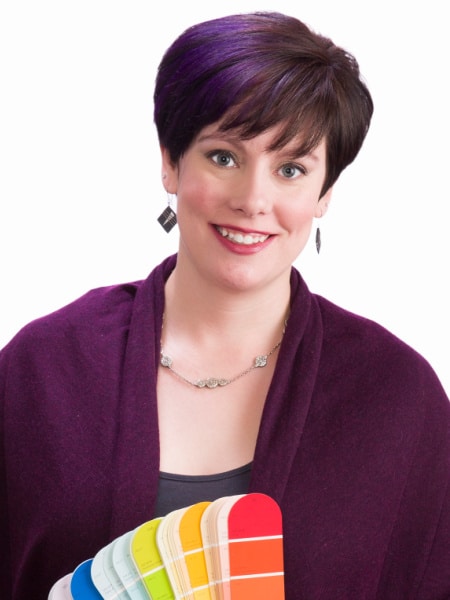 Danielle H.
Interior Designer
Education:
Bachelor of Science- Interior Design,
Art Institute of Indianapolis – Indianapolis, IN
About Danielle:
Years of Experience in the Industry:
6
Project Type Experience:
Residential
Most Interesting Project:
"I think the most unique project I've worked on was a basement library right here in Boulder. The clients had 1000's of books and treasures from their world travels but no place to put them. The resulting space was a perfect library retreat for them with custom bookshelves & niches to hold their books and sculptures. I designed unique ceilings to add lots of warm indirect light, several cozy nooks for reading, and a fireplace for warmth and ambiance. " -D.H.
States Worked In:
Colorado, Indiana
Strongest Work Attributes:
"I'm not afraid to push the envelope a little and try something new, be it color, texture, or using a material in an atypical way. I think I place a huge emphasis on function and usability of a space, making sure to personalize it to each client." – D.H.
Hobbies:
Cooking and baking (especially family recipes), hiking, and exploring all of the charming small mountain towns of Colorado.
Danielle's Passion for Design/Build:
"I love being able to change the way someone lives in their space, and to make their lives easier and more enjoyable as a result! Design-build is the best because it's so much easier on the client and I can make sure that what I envision gets built. And, bonus points, I usually get to see the finished product! " – D.H.
Family:
"My family consists of my significant other, Chad, our Shih Tzu, Gizmo, and our two guinea pigs, Winnifred and Jackie." – D.H.
Fun Fact:
"I love llamas! Last summer I was able to hike with some in New Mexico and it was the best day ever." – D.H.
View the Full Melton Team