Our Boulder Design and Construction Team Delivers for You
Maintaining a reputation for quality, service and high client satisfaction requires more than just having highly skilled staff at every level of our company. It requires that they be dedicated, trained and consistently focused on making sure our clients are happy not only with the work, but also with the process and our company.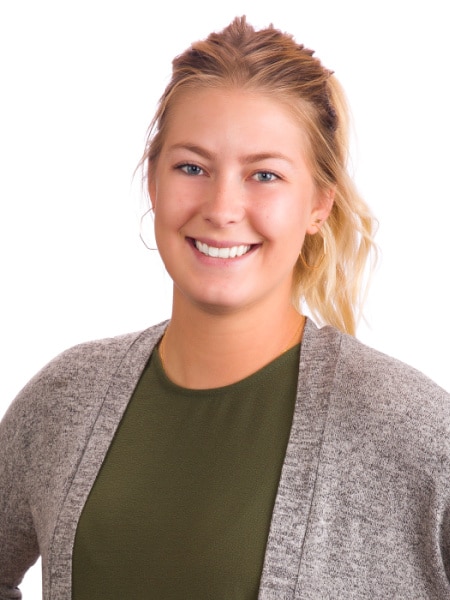 Makena I.
Interior Designer
Education:
Bachelor of Science in Interior Architecture and Design
Colorado State University- Fort Collins, CO
About Makena:
Years of Experience in the Industry:
2
Project Type Experience:
Commercial, residential, hospitality, healthcare, universal design, and sustainable design.
States Worked In:
Colorado
Strongest Work Attributes:
Makena is excellent at listening to clients' needs and turning their vision into reality. She is creative and determined to find solutions to problems.
Hobbies:
Makena is an avid triathlete and has been competing for many years. She enjoys training for triathlon races, hiking, and painting in her free time. She has two rescue dogs and loves to take them on adventures.
Family:
Makena has been with her significant other for almost eight years. He runs his own property management business in Fort Collins and they enjoy many of the same hobbies.
Makena's Passion for Design/Build:
"I appreciate the need for remodels and residential projects. We spend so much time within our home and it brings me joy to transform someone's space into something they love. The design-build industry provides so many great resources to clients and really improves the process of design and construction.." – M.I.
View the Full Melton Team