5 Big Front Porch Styles
The front porch is a great place for homeowners and their guests to relax outdoors. Since homes vary in layout and style, finding out the best way to design a porch can be a challenge. While remodeling your home's entryway can create additional space to lounge in style, it also improves curb appeal. Take a look at these front porch styles and discover what could make your home more fun and purposeful. With the help of a general contractor, a front porch can be designed to give any style of home a refreshing new look.
Wrap around. The immediate benefits of a wrap around porch are increasing space and adding appeal to a home's exterior. But this style offers so much more. Capture the different views from your home with this porch design. While one side displays the sunrise, you can escape direct light and seek some cool shade just around the corner.
Bungalow with color. An American-style bungalow porch is vibrant and fun with the use of bold color. Complement bold color with neutral decking and furniture that adds to the elegant design. Tapered columns with stone bases add an earthy feel and give the bungalow-style porch its distinguished, sleek design.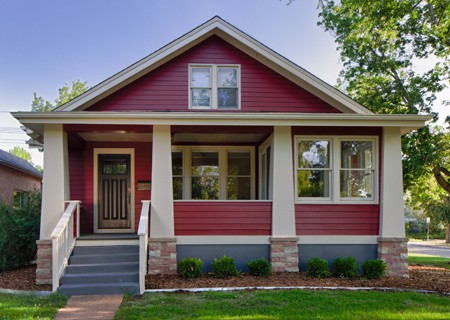 Vestibule style. This style has the ability to add a refreshing, cultured and modern design to your entryway. Vestibule style porches often use features like a roof, glass or steel enclosures, but could be left open for an airy feel. To avoid a design that looks added on, an experienced general contractor will find the right materials that work with the home's front façade to create a striking entrance.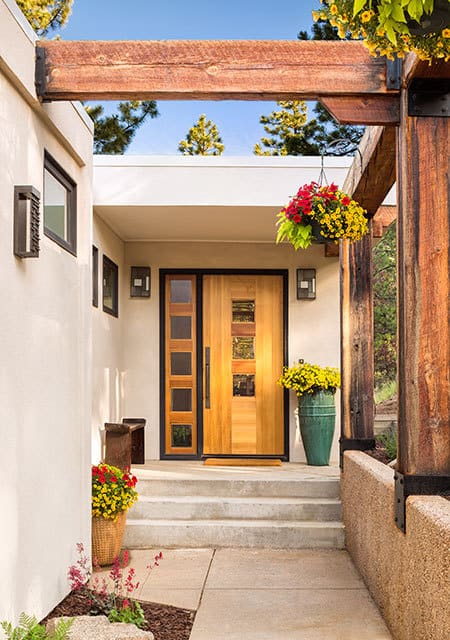 Ranch out. To expand the living space of a ranch-style home, build out a porch with a simple design. Most ranch homes will have minimal to no stairs, laying down some gorgeous flagstone adds classy style and space for setting out tables and chairs for lounging. Building a pergola frames the entryway without looking overbearing while providing shade. Sign up for our e-newsletter to check out other design ideas for your home.
Colonial pride. Modeled after classic settler style, a colonial style porch has a symmetrical and formal design. Its rectangular layout spans across the front of the home. Classic columns add beauty to the home and stand proudly alongside elegant railing. Color plays an important role in achieving this style. While columns, railing and window trim are brilliant white, the porch's ceilings or its panels are often their rich, natural wood color or hues of gray-blue.
Screen enclosure. A screened porch design takes advantage of its natural surroundings. This style provides a versatile design that allows you to enjoy the outdoors and entertain. You can forget about bothersome pests with a screen that offers a relaxing, personal feel. To spend more time outside year-round, incorporate a built-in fireplace.