Resources
All the latest Information & tools to help you on your custom home or remodeling journey.
Welcome to the Melton Resources page! There are so many decisions to make when you are preparing for building a custom home, a remodel or a home addition. Expand your knowledge and make yourself a smarter buyer by exploring all of our resources.
Visit our blog and watch our videos for the latest news, information, inspiration, and tips. The Design Idea Library and our Tips & Tools also contain some great remodel planning resources.
Stay up to date with all the latest information:
Sign up for our e-newsletter or follow us on Instagram or Facebook to be notified of new content.
Blog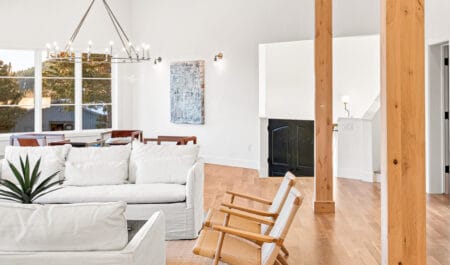 2021 Guildmaster Highest Distinction Award
June 2, 2021,
Bridget Dorr
We're proud to announce that Melton has earned recognition as a 2021 Guildmaster with Highest Distinction! In determining which businesses received the 2021 Guildmaster Award, GuildQuality reviewed thousands of survey…
View All Blogs
Videos
The Melton Design Build Process
Paige's Room Makeover 2019
Selections For Your New Kitchen
What You Need to Know About Adding Subway Tiles to Your Home
Take a Tour of the Melton Design Center
View All Videos