A Breath of Fresh Air: Replacing Your Windows
A Breath of Fresh Air: Replacing Your Windows
Replacing your home's windows might sound like an easy enough task as well as an appealing option when trying to establish overall home improvements. What a lot of people don't know is that there are a lot of things that need to be considered when deciding to replace windows in your home, as well as things to consider when actually choosing which window frames and glass to replace your previous windows with.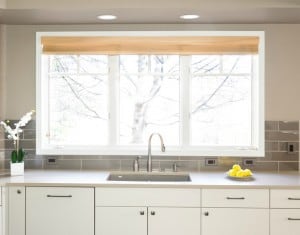 Things to Consider Before Replacing Your Windows:
Do your windows really need to be replaced? In some cases, your windows may not actually need to be replaced, but simply just repaired or restored. New windows are appealing, especially due to their ability to save you money on your energy bill, but restoration may be a better option if you live in a vintage home. This is because homes with their original vintage windows tend to be valued at higher prices than those that have replaced windows. Modern frames in a vintage home can really take away from the overall exterior aesthetics of the building, which isn't great for the property value or for your own personal enjoyment.
However, along with some restoration, there are many home remodeling options that can really keep in line with the natural appeal of the home, while adding to its value. Opening up some doorways, perhaps creating arches or putting in French doors are great options when trying to keep to a vintage home's natural appeal and aesthetic.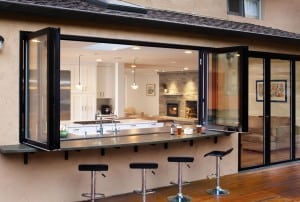 Taking Inventory
How many windows need to be replaced, and how many will need to be replaced in the near future? Windows tend to wear out at different times depending on how often they are used, how much sunlight they are exposed to and which elements they endure. Oftentimes a specific model that you like right now might not be available the next time you need to do a little bit of exterior remodeling. Because of this, it is a good idea to consider replacing every window at once to keep the style consistent.
How Can You Tell if Your Windows Need to be Replaced?
If your window shows poor performance, it might be time to replace it. Poor performance includes anything from difficulty opening and closing the window itself, to leakage or natural fogging of the glass.
You may also want to consider replacing your windows if they just truly don't fit with the overall decor and style of the home any longer. Adding more modern looking windows to a modern home can increase its overall value.
If your windows are difficult to maintain then they might need to be replaced. This can include anything from them being hard to clean, all the way to difficult to repair (due to a lack of existing repair materials for your specific window type and model).
If you do decide to replace your windows, you may want to opt for Low-Emissivity glass coatings. This will help to block UV rays from entering your home, which can contribute, to fading carpets, wallpapers and even furniture.
Look for windows that have qualified for the Department of Energy's ENERGY STAR® standards. These will be windows that are certified energy efficient, reducing your heating and cooling monthly bills.