HOW TO: Design and Update a Bathroom
Plan your project! Before starting any project, it's a good idea to lay out what you have in mind. There are many ways to update rooms in your house from a simply altering your décor, to updating furniture and appliances, to remodeling the room entirely. Here are a couple ideas to consider while deciding which direction you'd like to take with your new project.
Add some color! Painting is any easy way to convert your bathroom. Because bathrooms are one of the smaller rooms in your house, they are a great place to experiment with colors and patterns. Painting is also a great place to start because it tends to establish a color palette for the whole room. Whether it's adding yellow and white stripes for a more modern appearance, or keeping it natural with a sandy beige, your wall colors will set the mood for the rest of the décor in your bathroom.
Light up the room! Lighting is very important in a bathroom because it's the room you spend your time getting ready for your day. There are numerous new and creative lighting options to choose from. Manufacturers are coming up with more efficient and trendy fixtures for every room in the house.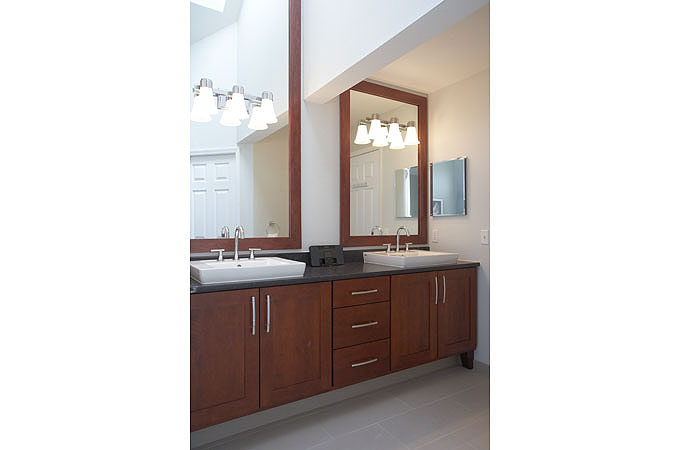 Update the cabinetry! You can make your bathroom look like new by replacing your old worn cabinets with new ones. Not only can it improve the way your bathroom looks, it can also help with creating storage space. The numbers of cabinetry and shelving options are abundant and will provide you with something that will satisfy your taste in style and be efficient in functionality.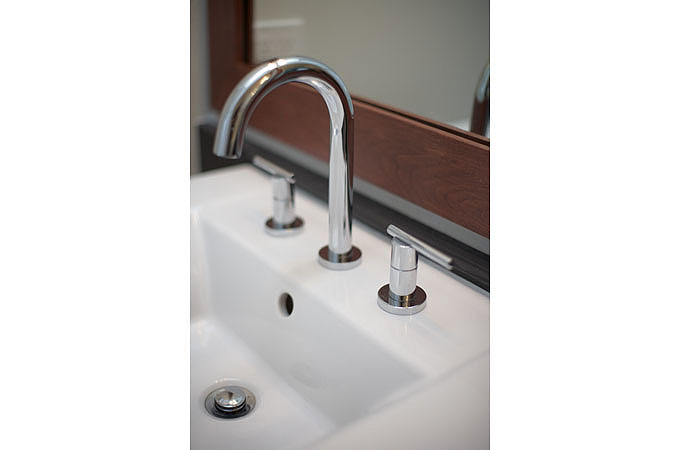 Install new amenities! Over time faucets can leak and towel racks can get worn. Whether you're looking to replace because they're malfunctioning or because their look doesn't fit your style anymore, updating amenities is an easy way to replenish an outdated bathroom.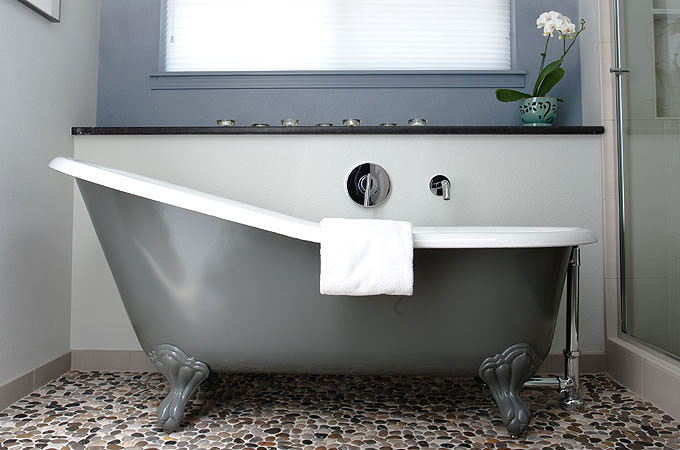 Bathe in bliss! Turn your bathroom into a spa escape by adding that soaking tub you've always wanted. Being able to relax and let go in the comfort and privacy of your own home is something to aspire for. Installing a bath tub to soak away the day can provide that for you. Contact us today to spruce up your dated bathroom!