Before and After: South Boulder Kitchen
South Boulder Kitchen Remodel
We recently highlighted this kitchen on our blog, but thought it was worth sharing again because the finished project is beautiful, and it's a project many of you might be able to imagine in your own homes. The original kitchen was a typical style for many homes in Boulder. The cabinetry, fixtures and lighting were dated. A low ceiling made the space feel cramped and dark. Overhead fluorescent lighting created harsh shadows and poor lighting for tasks in the workspaces. An adjoining eat-in area took up precious kitchen space and made little sense as it blocked access to the next room.
BEFORE KITCHEN REMODEL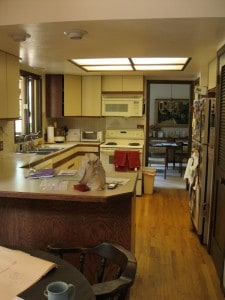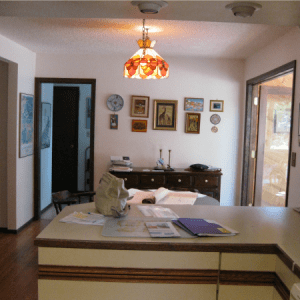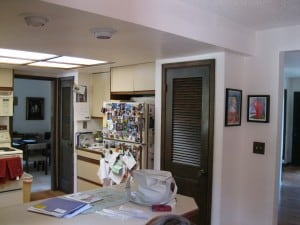 Raising the ceiling and expanding the cabinetry by eliminating the eat-in area made a huge difference in the overall feel of the kitchen. It lives much larger now without having changed the footprint of the room. Installing cabinetry that reaches the new ceiling height offers more storage space while creating the appearance of even more loft to the room. Workspace is illuminated with under cabinet lighting, while recessed lights offer sufficient ambient lighting. Beautiful pendants hover over the peninsula for an updated look. Adding glass-front cabinets as well as open shelving creates visual interest in the room.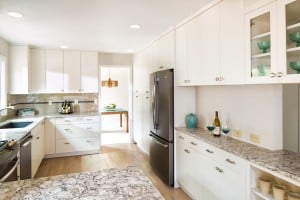 Click here to see the entire completed South Boulder Kitchen Remodel!