How to Choose the Best Home Remodel Contractor
When you make the decision to remodel your home, you want to be sure you find a contractor you can trust. You want someone who will be honest and dedicated to you and your project. A home remodel comes with a major time and financial investment, so choose a contractor who will give you the most value and do the job on a schedule that is a fit for you. Use these questions and tips to help you hire the perfect home remodeling contractor for your project. Take a look at our Tips & Tools page on the Melton Design Build website to view a full list of helpful knowledge when planning and executing your home remodel.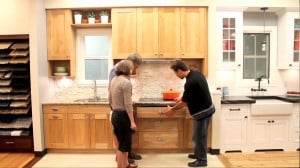 Question #1: How long have you been in business? How many jobs have you completed in the past?
As you look for your perfect home remodel contractor, be sure to target your search towards someone with experience and credibility. Asking your potential contractor about their previous projects is a way to ensure they have proven success and are known for good work. Expand on this question to your prospective contractor by getting the contact information of past clients they have had. Reach out to these past customers and discuss the experience they had with that contractor. Find out what type of projects these customers had completed by them. Ask the previous clients what they liked about the contractor and what they did not. Try and reach out to customers who have had projects completed within the past year by the contractor in order to get the most accurate testimonies. Check out our website for Questions to ask Prospective Remodeling Contractors.

Question #2: Does the contractor guarantee price and schedule?
Many contractors will give you an estimate once they receive your description of what you want out of your project. When a contractor gives you an estimate rather than a fixed-price, it could lead to higher rates and unnecessary expenses. During the interview stage of finding your contractor, be sure to ask whether their price is an estimate or if it is fixed. Look for a contractor who will give you a fixed rate so you are aware of financial premise from the beginning and negate any worrying about a shift in costs. Peace of mind is important during the home remodel process, so ease stress by ensuring that your costs are finalized and appropriate. See our website for useful Tips & Tools when discussing with your potential contractor.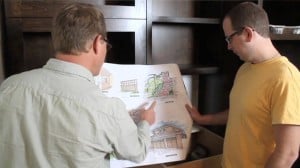 Question #3:  Does the contractor provide design/build services or just construction?
Typically, you will need to search and find multiple companies in order to cover all steps of your project. Doing so will require substantial time and effort, but it is necessary to ensure premier candidates. Another approach in finding your perfect contractor is to use a company that does both the design and build aspects of the project. Using a contractor such as Melton Design Build offers a one-stop-shop that will provide high quality service in both the design and construction sectors of your home remodel. It is also important to speak with your potential contractor about their use of subcontractors, and understand the tenure and relationship they have with these subcontractors. Use our Tips & Tools reference page to help you guarantee full understanding of your contractor's services. 
 
Question #4: Is the contractor properly and fully licensed to do what you want?
As you interview potential contractors, be sure and check to see that they are properly and fully licensed to be able to complete the remodel that you desire. It is appropriate to ask the contractor to see their proof of insurance, and you can even have them thoroughly review their insurance coverage with you. Look to ensure that they carry workers' compensation as well as general liability coverage. Another great way to check their background is to look at their track record with the Better Business Bureau. Use this tool to view the reliability and credibility of the contractor you are going to hire. See our full list of Questions to ask Prospective Remodeling Contractors to assist you in your hiring decision process.