How to Choose the Best Home Renovation Team
How to Choose the Best Home Renovation Team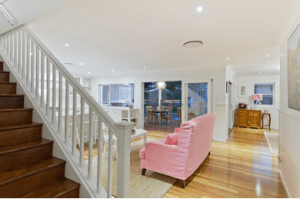 Tips to an Enjoyable Renovation Experience
Make no mistake, the key to a successful home renovation is getting the right remodeling contractor.
We all know someone who has been crushed by a bad experience in a home renovation. Like Tom Hanks in The Money Pit, dollars were lost at every turn. Time after time.   Throwing good money after bad.
Well, how can you make sure that you avoid such a calamity? First, by understanding where most of the mistakes are made. And, second, by setting-up a fairly simple checklist to follow.
Horror Stories Explained:
Horror stories in home remodeling typically result from one (or more) of these unplanned occurrences.
Breaking the Budget
Many builders are notorious for underbidding projects and then letting the costs run wild. It is imperative that you let your contractor know that your budget is already maxed-out and you will not exceed it under any circumstances. (It might be good to give him a number that is 85% of your actual budget, giving him space to go over, but don't tell him that!)
Shoddy Workmanship
Contractors promise the world but then fail to come through at the level of quality promised. Try to hover without hovering. They need to know that you are watching and evaluating at every point.
Missed Deadlines
Failure to make deadlines will start a domino-effect leading to unanticipated costs that can cripple your project and drain your wallet.   In the bidding process make sure the deadlines are legit and make sense.
So, you want to remodel your place. But, what can you do to guard against a devastating, Money Pit-like event?
What you can do: 
Research, Research, Research
Ask friends and family for names of trusted builders. Ask neighbors. Ask everybody! Study and compare websites. Look at reviews. Check with the Better Business Bureau.
Sketch Your Own Rough Draft
Either make a list of things you want to see accomplished or actually make your own preliminary drawings.   Do this before you contact any builders just to make sure you know your targeted goals.
Determine Your Budget
Do as much as you can possibly do at this amount and not a penny more.
Choose 3 or 4 contractors and interview them
Walk them through your house. Ask them questions. Ask them what they would do if it was their house. Ask them to define the scope of work (what's included) that they've estimated. Not all estimates are apples to apples comparisons.
Check Your Vitals
Be sure to have them look at your entire home while they are there. Have them evaluate your roof, plumbing, electrical and HVAC. These are the areas that could hit you the hardest down the road.
Review Data You Have Gleaned in the Process
Don't move forward unless you are confident that the project and the budget still add up. 
Choose the company that makes the most sense for your project.