A Designer's Perspective: Inside the Design Build Process
A Designer's Perspective: An Inside Look at the MDB Process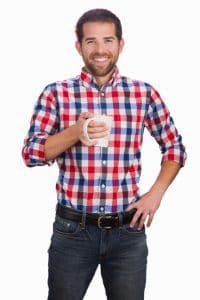 My name is Jeremy Smith, and I'm a member of our architectural design team.I'm lucky enough to be a member of the Design facet of Melton Design Build, engaging with clients as they embark on their own design adventure. However, it's not often known what is going on behind the scenes between each of our design meetings, or how we, as designers, approach designing. While each designer has their own means and methods in how they approach the design process, here's a look at how I approach the process within our particular design-build model.
Programming (the purpose)
Once we are introduced to the project, we meet the clients for the first time. This meeting is critical, and from there I get to listen to the client's point of view and desires for the project. A great Programming session is more than just fact-finding, its engaging and discovering intimate knowledge in how a client interacts in their home.  While we discuss the types of finishes or goals of the project, the crucial elements are in the details.  For example, a comment such as "we live life side by side, not face to face" speaks volumes as to how I would approach space planning.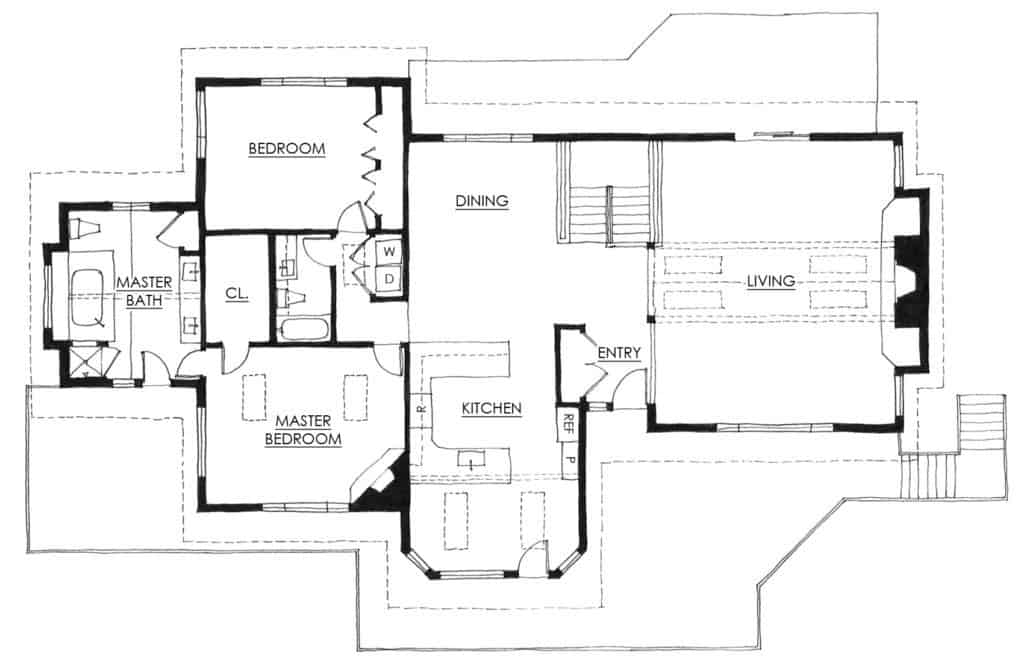 Orginal As-Built Drawing
Schematic (the options)
Post programming meeting, I then begin analyzing the project. Depending on the size and complexity, there is an initial feasibility portion where I investigate specific code or zoning requirements. In tandem is an as-built study; I basically dissect the client's home, trying to piece together the original narrative of the home. I seek to find its memories and what kind of life it had. Only then can you alter the space.
I then work on a multitude of options. For me, its quantity rather than quality at this point. It's rapid-fire sketching to see what works and what doesn't. its laying trace over trace and scribbling ideas as they come to mind. It's driving home from work and ideas popping into my head, then jotting it on a napkin and returning it to the office the following day. The ideas in this phase are big picture. I'm looking at how spaces function as a whole, reassessing the very character of the spaces. Once I feel that I've exhausted the options, I review and analyze the options to see which best meet the client's needs; their core buying reason. I then choose about three (although sometimes only two) options to convey to the client.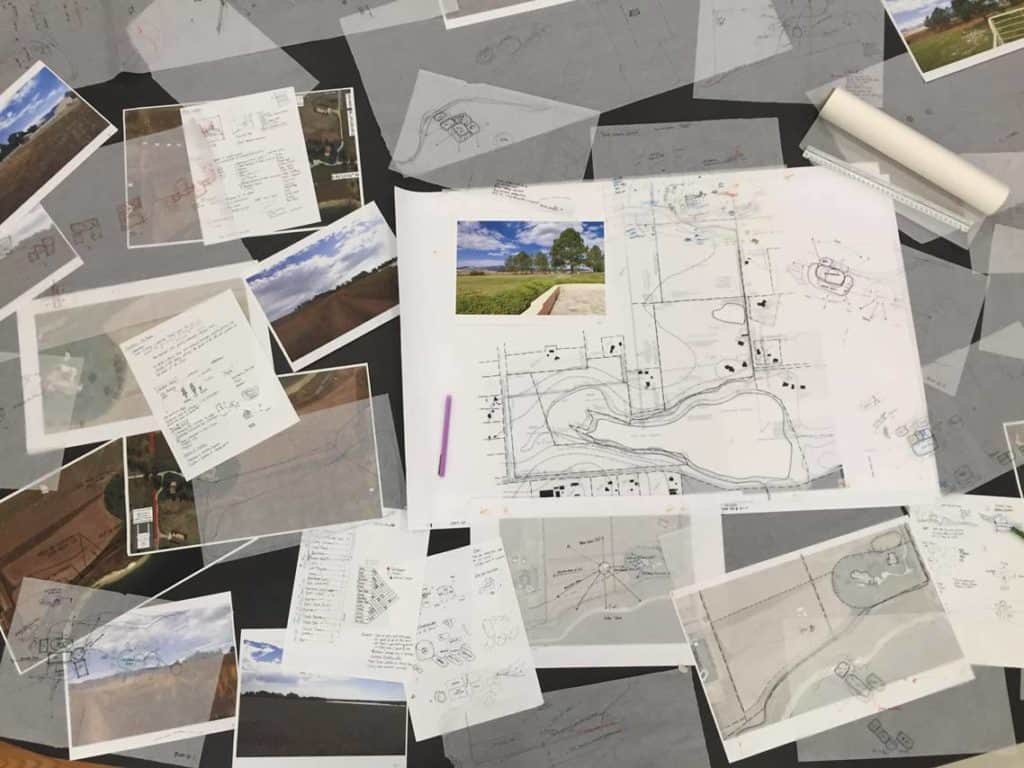 Hundreds of Ideas to Explore
Design Development (or detail development)
While the schematic design is about planning, design development is about refining. While I enjoy schematic, design development may be my favorite. It's about analyzing my previous ideas and improving them. It's about adding and subtracting. There is a point in the design where nothing can be added or taken away, a moment where I and the clients view the design in its clarity like it's already there.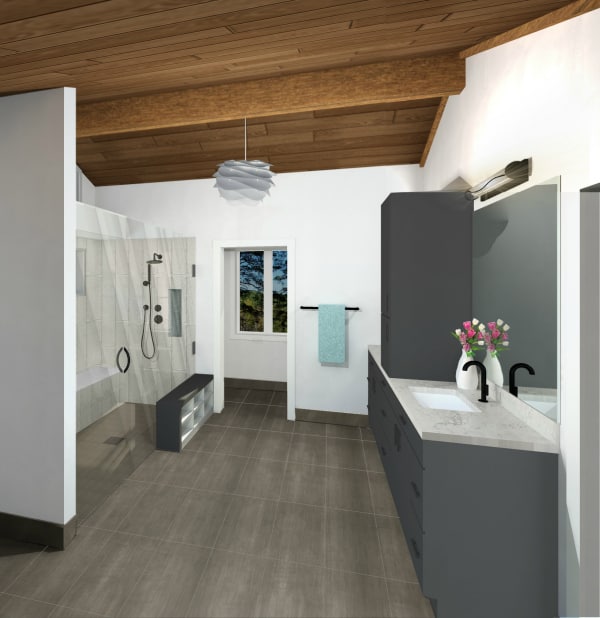 Rendering – Master Bathroom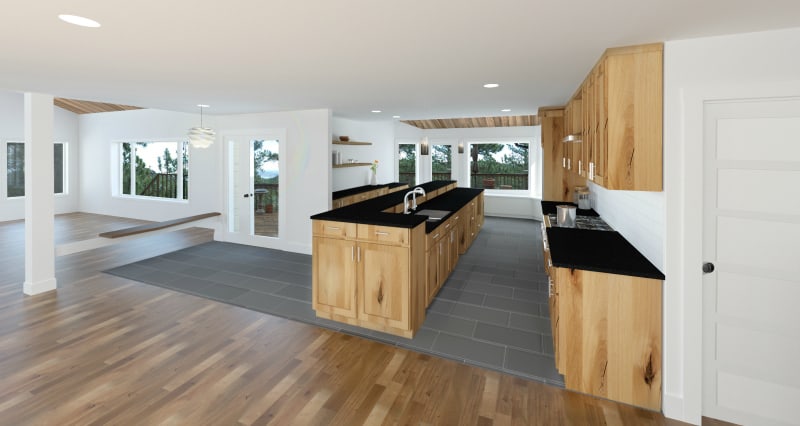 Rendering – Kitchen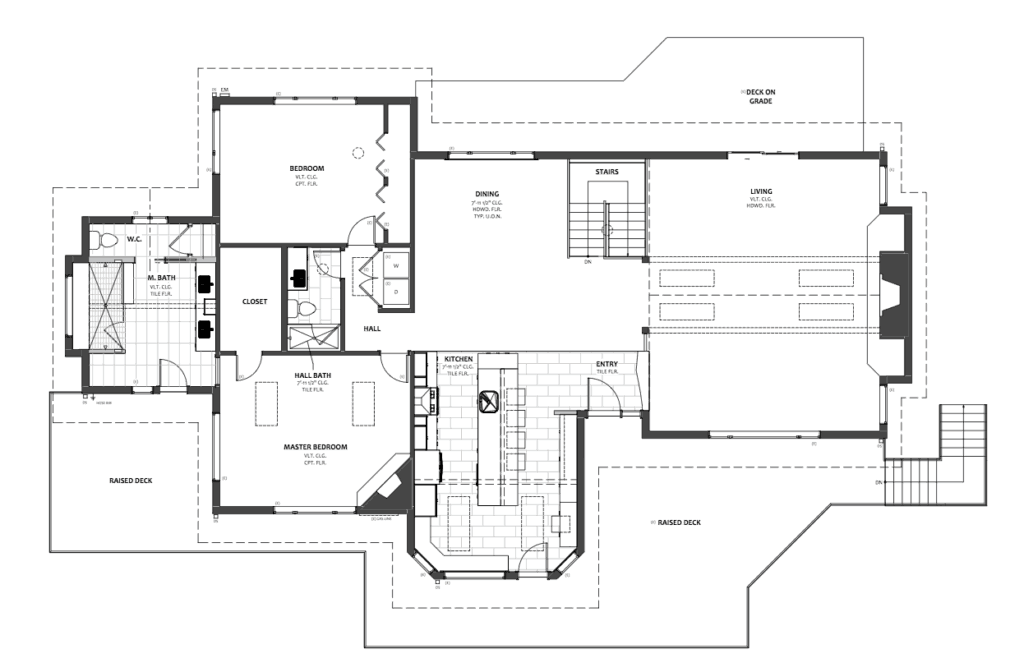 Permit Set
Construction Document (bringing it to fruition)
For traditional architectural firms, construction documents take the majority of the time. Being design-build, we are able to rely on our own production and estimating teams, allowing our drawing sets to be more efficient. This phase is where I finalize all of the details I originally developed.  It's preparing the project with the necessary information so that it can be legally approved and constructed. It's coordinating the remaining changes and adding the finishing brush strokes.  For me, it's adding my signature.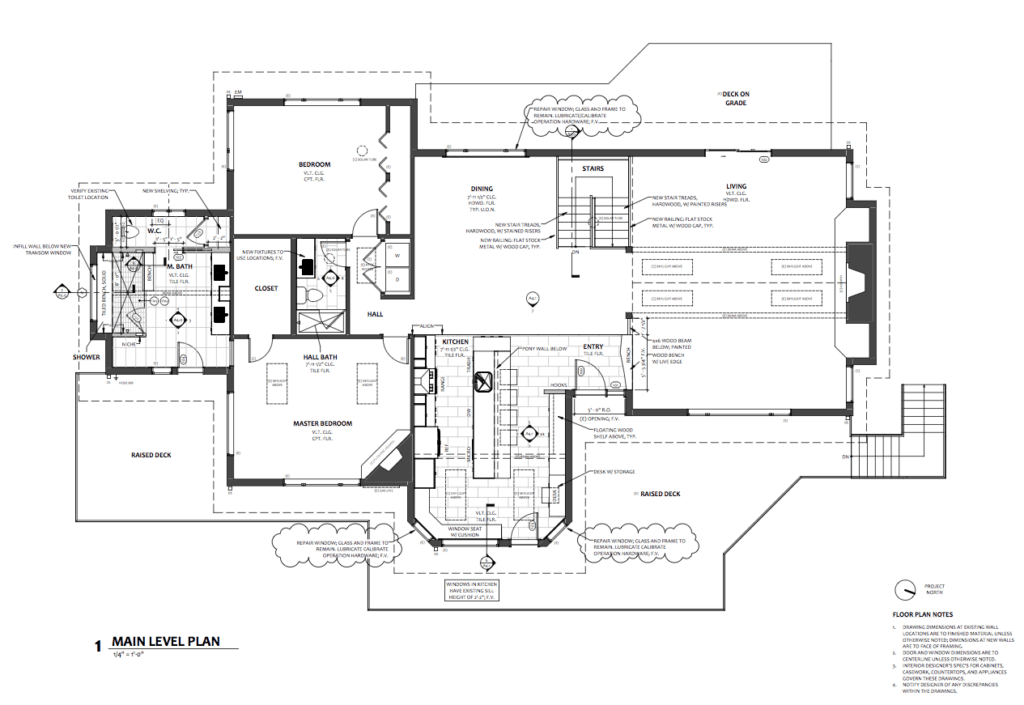 Construction Documents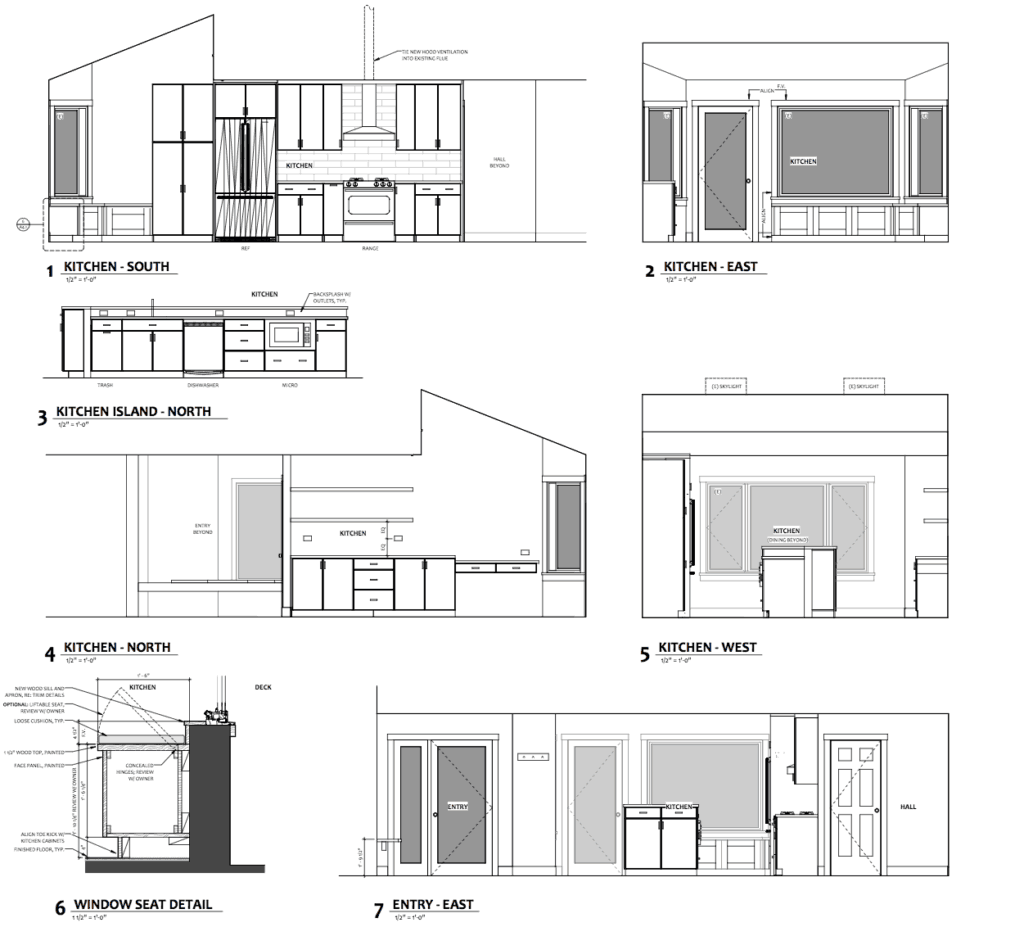 Construction Documents – Elevations
Construction Administration (follow-through)
For a chef, this would be the baking process.  I've selected good quality, proper ingredients where are tailored to the client's taste. It's so rewarding to see the final product of our months of hard work and seeing the client's expression when it finally comes together. It's about taking something imagined on paper to built in real life. Our team does amazing work, and it always blows my mind to see it come to life.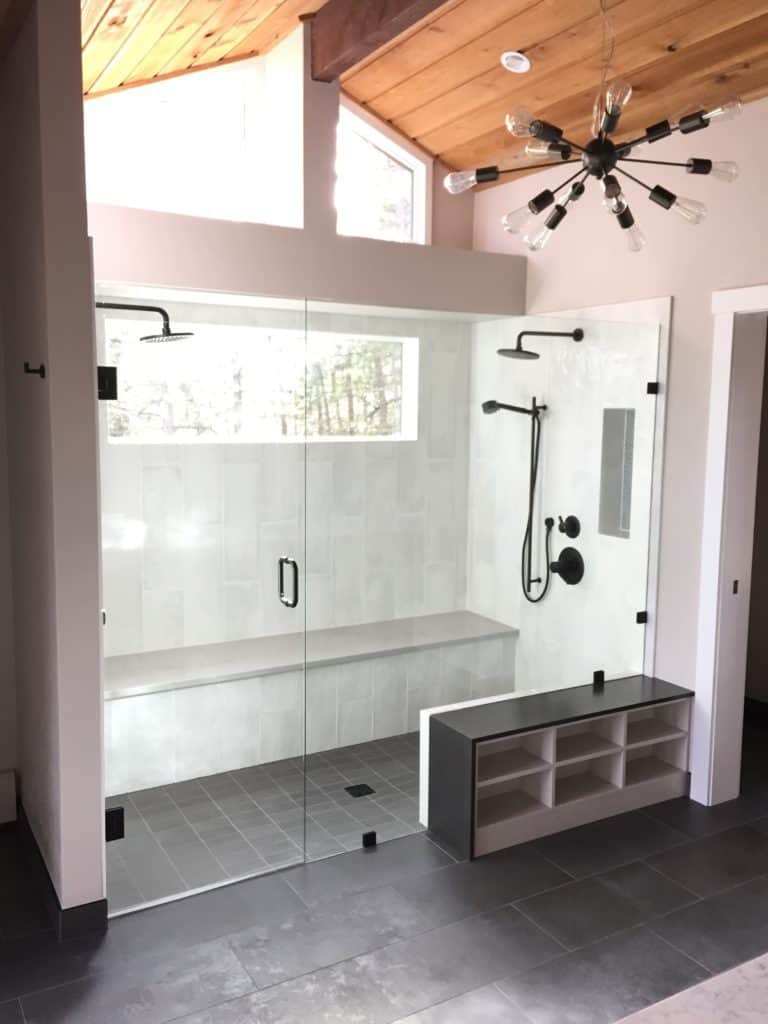 Final Product – Master Bathroom
If you want to see even more photos of this home check out this video that tells the story of kitchen and master bathroom remodel.
Read More Blog Articles