The Devil is in the Details- Small Improvements That Make a Big Difference
The Devil is in The Details
Small Improvements That Make a Big Difference
Small improvements can come in many forms. From small additions, to inexpensive remodeling jobs, just remember that the devil is in the details!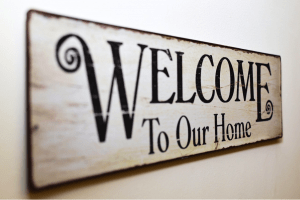 Are you thinking about remodeling your home or considering embarking on in-home renovations to update your existing space, but concerned about the cost? Well don't let that stop you! There are a lot of things you can do for a small price that will make a big difference to making your home look updated, modern and fresh without having to shell out lots of dollars and time. The following is a list of just a few small improvements you can make that will truly make a big difference to your overall living space.
Paint
Adding a fresh coat of paint to something is a quick and easy way to make something look clean and new without requiring a lot of effort or money. A few great examples of things you might consider painting are:
Your ceiling fans
Cabinet doors
Vents
Your vinyl or linoleum flooring
An accented ceiling (or wall)
Molding and trim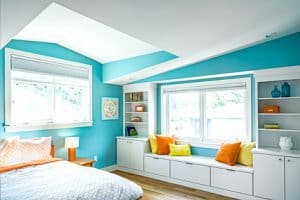 Update Your Fixtures
Adding a simple hanging light fixture or switching from a simple light to a beautiful lamp shade for any of your celling light fixtures can make a huge difference to the overall look of your space. Get rid of those cheap looking lamp covers and replace them with some modern ones or maybe even attempt to make them yourself.
You can also replace your light switch and electrical outlet plates. Many homes have standard white or eggshell plastic covers. A simple (and inexpensive) upgrade can see your living space elevate to a semi-luxurious room, by simply switching to gold colored or embellished covers.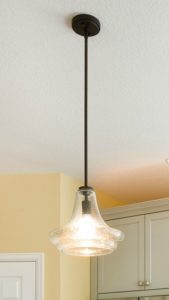 Increase Your Visual Square Footage
Increasing your visual square footage can go a long way to making your home feel more updated, modern and comfortable overall. To increase your visual space, try a few of the following options:
Add mirrors
Choose solid, light colored wall colors
Opt for natural light as often as possible
Think vertically (both in storage and furniture)
Opt for multi-purpose furniture
Adopt a "less is more" décor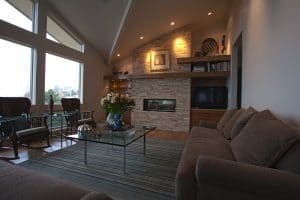 In addition to these inexpensive solutions, home remodeling can be relatively inexpensive – especially considering the value you receive in return. By removing some load bearing walls, you can shift the entire look of your home, while opening up virtually any room. There is no better solution to increasing your visual square footage, or actual usable square footage.
Replace Your Window Treatments
Replace those cheaply made shades with some new beautiful shades or curtains, and if you can't afford to go out and splurge on expensive options, go to your local craft store and pick out a fabric that matches your decor. New and updated window treatments can make a large difference in any home.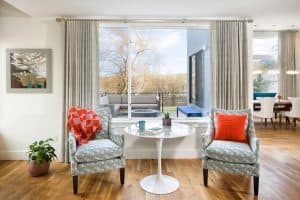 Add Molding to Your Windows
Crown molding isn't always expensive to install and adding modeling above various doorframes, windows or mantles can really add a touch of elegance and bring the feel of molding into your home, without the high price point.