Warm Up Next to a Cozy Fireplace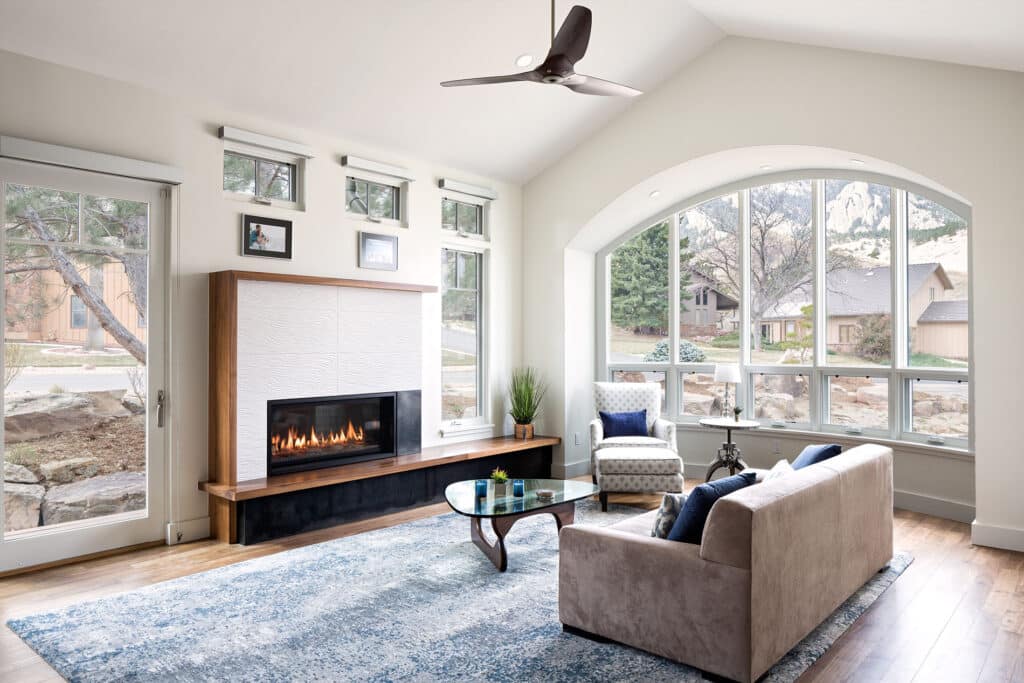 Just thinking about sitting in front of a fireplace evokes feelings of warmth, comfort, and family. Maybe that's why we love them so much. A fireplace serves as a focal point in a room, creating ambiance and providing a gathering point in the home when the weather is cold and snowy or rainy and raw. A fireplace is also considered a sought-after feature that adds to a home's value, and it's never been easier – or more energy-efficient – to have one. Let's look at some of the ways you can add a touch of old-fashioned coziness with a dash of 21st-century style and technology.
Fuel sources.  You may think that there's nothing like a crackling wood fire for ambiance. But older wood stoves and fireplaces made before 1990 burn wood inefficiently which wastes firewood, compromises your indoor air quality, and creates dust in your home.  They also suck the warm air out and send it up the chimney.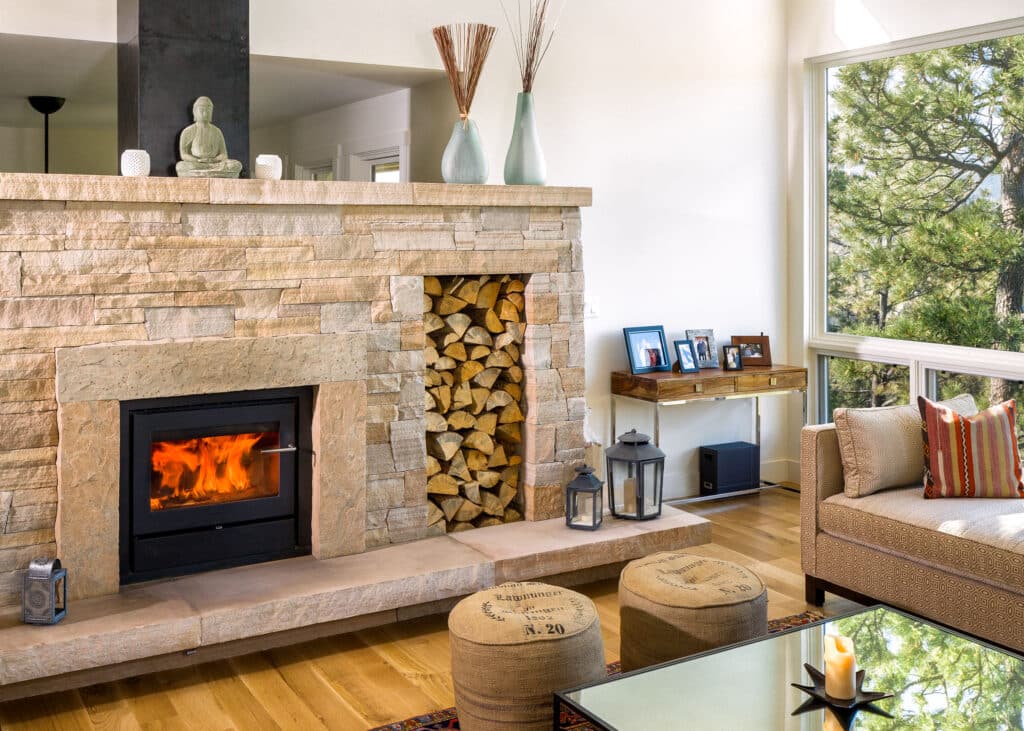 Today's wood stoves and fireplace inserts that are certified by the EPA are smarter choices. They can reduce smoke and dust, as well as cut heating expenses.
Gas stoves and gas fireplace inserts, whether using natural gas or propane, burn very cleanly and are a popular low-maintenance alternative to wood. They can easily be turned on or off instantly and produce more natural color flames than the blue flame they had in the past.
Electric and ethanol fireplaces are the newest addition to the mix. They burn so cleanly that they don't need a vent, flue, or chimney. That means you can put one in almost any room of your home. You get the warm glow of fireplace flames with none of the ash or soot.
Think outside the box when considering where to put a fireplace. Use the fireplace as a double-sided room divider, open in 2 rooms. This is a popular option in a master bedroom and bathroom. If you select an electric fireplace, it can be on a tabletop, totally open like a campfire, suspended from the ceiling, flat against a wall (like a painting), or even portable, able to go in any room of the house.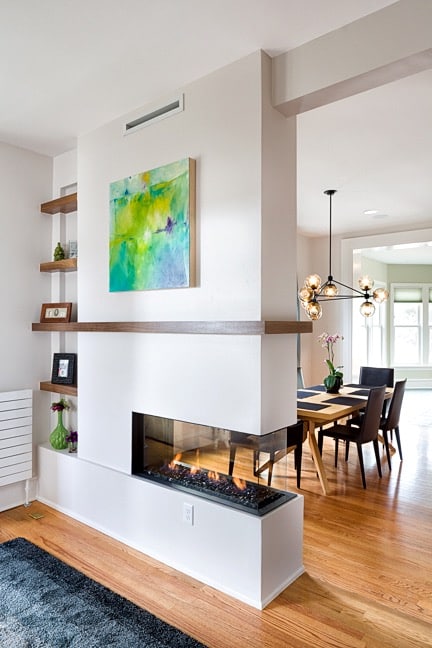 Pick Your Style. It doesn't have to be a traditional brick or wood-trim hearth with a mantel for family mementos. You can go clean, modern, and sleek with stainless steel, slate, or glass mosaic tile surround. For a natural, rustic look, there are several ways to use stone that look great and inspire a muted palette of grays and browns for the room. Forgoing the mantel allows you to add soaring height to the room with a floor-to-ceiling surround.
Placement.  You used to have limited choices for fireplace placement: a floor-level or a raised hearth on an outside wall. Today they can be wall-mounted in any room and at any height. Imagine dining by firelight with the glow of the flames at eye level for all your guests to enjoy. If you have an open floor plan or a great room, the fireplace can be in the center of the room, a focal point for your decor.
Outdoor fireplaces and fire pits turn your backyard into another room and extend the time your family can spend outdoors. A covered patio blurs the line even more between the indoors and the outdoors. You'll love snuggling up around a fire on a clear winter night making s'mores!