Home Remodeling Ideas That Increase Home Value
Home Remodeling Ideas That Increase Home Value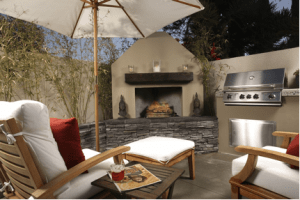 It's that time of year again when change is in the air. The leaves are falling, the air is chilly, and people are getting ready to pack on the holiday weight!
A new year is right around the corner, and now is the perfect time to start looking at different ways that you can remodel your home to increase its value. What better time to make some big changes than when big changes are already happening around you? While others are busy spending their money on gifts, we want to show you how you can use your money to help make you more money in the long run. Without any further ado, here's a few remodeling ideas that increase home value.
Upgrade Your Appliances
If you're not looking to move and want to add a little extra pizzazz to your house, try investing in some new appliances. Specifically, you want to purchase appliances that are energy efficient. They will save you money in the long run due to using less energy, while helping you reduce your carbon footprint. In addition, simply having nicer appliances in your home will automatically increase the value of your home.
Create an Outdoor Space
This is probably one of the most interesting additions that you can make for your home. And depending on where you live, you could go a few different ways with this one. Creating an outdoor space refers to adding a patio, deck, or treehouse to your yard. Many people love the idea of being able to relax outdoors, so building a deck in your backyard will greatly increase your home's value.
A word to the wise: Just be careful not to go overboard with the materials you use. You don't want to end up spending over $10,000 on something that may only be worth an extra $5,000. You should also be cautious when it comes to building an in-ground pool. Although it sounds appealing, the pool and installation alone can be very expensive on its own, but your home insurance has the potential to go up. You must also factor in any maintenance that will go along with it.
Renovate Your Kitchen
It's a well-known fact that one of the first places people go when they look at a new house is the kitchen. The contents of a kitchen have the potential to make or break a home, so it's not a bad idea to start changing some things around. If possible, replace the flooring with ceramic tile and give it a fresh coat of paint. Switch out a few appliances (as we mentioned above) and consider changing out the countertops to a granite or another stone top.
If done correctly, you will be making a very wise investment. When remodeling your kitchen, try not to get too caught up in making it over the top. You want it to be fashionable but still functional in 5-10 years, so keep future buyers in mind when redecorating.
Home remodeling in Boulder, Colorado may seem tough, but we are here to help you every step of the way. Although we've only listed the top three things you can do to remodel your house, there a dozen of others ways that you can increase the value of your home. Contact us today so we can help you!