East Boulder Home Remodel Project Update
Melton started the New Year hard at work! Our team came out of 2013 with full schedules and we're working hard to stay on top of all our current projects. This east Boulder home is getting a major interior home remodel. Right now our team is working on the entryway and the beautiful wrap around staircase.
We tore out the old wood frame from the staircase and are now working to replace it with new finished wood and an elegant hand railing.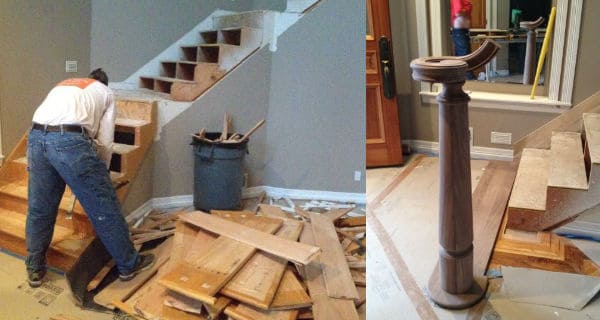 We're beginning installing the beautiful walnut treads on the entryway stair case.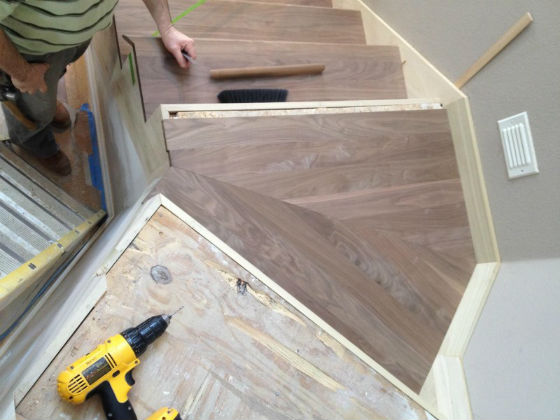 This is a dust protection to keep the rest of the house free of dust and construction debris.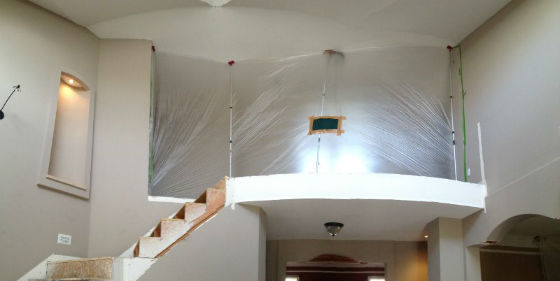 We are just starting demolition in other areas of the home. Ample floor covering protects the hardwood below.