How to Liven Up an Entryway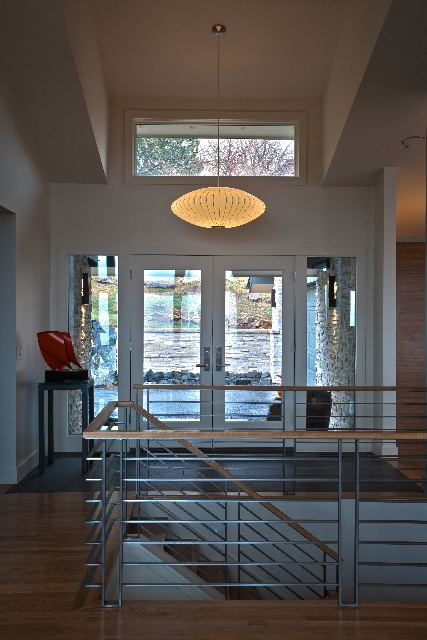 Your entranyway is the first thing guests see when they enter your home. If your entrance lacks light, color and excitement, update the look with these tips for making a lasting first impression.
Brighten up your entryway for an inviting appeal. Picture your entranceway transforming into a warm and welcoming space with high glass doors and big windows that let in natural light. Enliven a dim or narrow hallway by adding a large mirror or a collage of smaller mirrors to add depth. For personal style and illumination add a chandelier to your entrance.
A well designed entryway applies form and function. An assortment of antique hooks on the wall for coats or a charming bench provides a practical use for storage to keep shoes and purses out of sight.
Finally, punch up the entranceway and incorporate trends using updated colors and textures. Combine textures for a contemporary mountain home. Stone walls or flooring next to a grand wood or contemporary stainless steel door gives that mountain-style impression. Choose a black and white color scheme for a sleek and stylish design. Wainscoting and neutral paint color behind a black table creates a polished look.  Add pops of color with flowers, photos and lamps.
For more entryway ideas and visuals check out our Make an Entrance Ideabook on Houzz.