How Much Should I Spend on My House Remodel?
Budgeting for a Remodel
Home remodeling is an excellent option for homeowners who want to change the style, amenities, and layout of their home without having to move or build from scratch. Before learning about how to start planning a custom home build or renovation, decide on a budget for the project. By tallying factors such as your savings, home value, and the benefits of the upgrades, you can set a reasonable budget and know how much to spend on your upcoming remodel.
Understanding Your Value Proposition
One rule to keep in mind when pursuing a home remodel is that your total spending on a specific room should not exceed the percentage contribution of that room to your home's value. For instance, kitchens are roughly 10 to 15 percent of the value of a property. If you own a house that is worth $100,000, do not spend more than $15,000 on your kitchen remodel.
Another way to look at value is to assess how much money you can make back through an increase in home value. Many people assume the kitchen is an excellent value proposition in this sense, but it is not the case. Studies show that on average, every dollar you spend on your kitchen remodel will only give you back 50 cents in increased home value. See this finance tool we've created for clients considering a big home remodel.
Adding Living Space
If you are considering a home remodel that adds to the livable space inside your home, you are in luck. Adding livable space, such as through a basement or attic remodel, can provide anywhere from 65 to 75 percent return on investment through an increase in the value of your home.
The kind of changes you make will influence the return on investment. For instance, turning the basement into an empty entertainment space is not going to shift the needle very much. However, adding another bedroom will boost your home's value.
High Return on Investment Remodels
Aside from adding livable space, opening up areas of your home also provide a high return on investment.
For instance, knocking down the interior walls to create an open floor plan in your living room or kitchen and dining area can deliver as much as 90 percent ROI. Another value-oriented remodel to look out for is the midrange bathroom, which has a return on investment of more than 70 percent.
Picking the Ideal Remodeling Company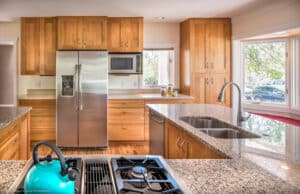 As you learn how to start planning a custom home build or remodel, it is crucial to understand the importance of the professionals you employ to do the relevant work. Hiring a top-rated remodeling company will save you money, compared to hiring a remodeler who claims to have the cheapest rates in town.
Why is that the case? The "cheap" remodeler will not only use lower-quality materials, but they are probably less experienced and qualified to complete the work.
It will take them more time, they will make more mistakes, and you will be less satisfied with the quality of their work. In contrast, top-rated remodelers remain on budget and deliver an outstanding outcome.
If you are researching how to start planning a custom home build or remodel, set your budget very carefully. For renovations, your budget should take into account the total value of your home, how much a specific room contributes to that value, and the return on investment of various remodeling projects.
Read More Blog Articles