Sprucing Up for Family Gatherings
With Thanksgiving fast approaching, get started prepping your home before the holidays sneak up on you. Your home should reflect this time of happiness and celebration. Check out these projects that will do the most to make your home look its holiday best!
Décor. A little décor can go a long way. Avoid too many decorations that can make your home look gaudy. Decorate the areas with the highest traffic. Sticking to one design theme will simplify your decoration shopping and make your home feel professionally finished.
Kitchen. Especially during the holidays, the kitchen is often the most used room in the home. Give it the most attention. A kitchen renovation could benefit your holiday gathering. If your cabinetry and appliances have seen better days, it may be time for an upgrade. Click here for a variety of updated cabinetry options. When you're hosting for the holidays, you want to ensure an efficient and smooth cooking experience.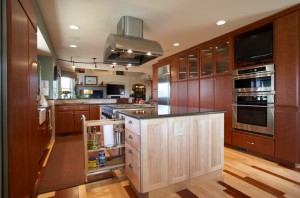 Living Room. The living room is the showcase of the holiday home. Because your guests will spend the majority of their time in this room, take a closer look at the space. If you'll have grandkids crawling around and you're not particularly proud of the condition of the floor, consider upgraded flooring options. New carpet or wood floors can improve the whole room. Check out our design center for wood flooring inspiration. Fireplaces are a great focal point for a living room, create a warm and delightful ambiance for your guests and a great environment for post-dinner story time.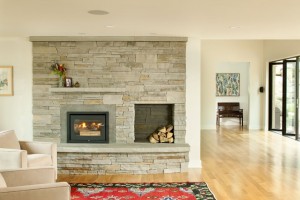 Bathrooms. The bathrooms in your home will get the largest amount of traffic next to the kitchen. Old fixtures and a dated design style could call for a bathroom remodel. Fixtures are a quick upgrade to any bathroom. Brushed nickel or chrome hardware can instantly clean up the design style. A contemporary or transitional style vanity can easily punch up the bathroom's aesthetic and functionality. Don't forget the flooring! Bathrooms get the most traffic but have the least square footage. It's worth it to get high quality tile that will stand up to wear and tear.