Which Room Needs the Most Improvement?
Which Room Needs the Most Improvement?
If you're planning on doing some home remodeling, you are probably on a strict budget and timeline and may find it a little bit overwhelming to choose the perfect design. Sometimes you can't get every home design project or room finished perfectly at the same time and you will need to choose which room needs the most improvement and work on it first.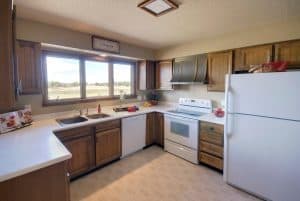 Some rooms that commonly require the most improvements and updates include the bathrooms and kitchen. If you're stuck between which room to renovate first, think about where you spend most of your time, as well as what your budget and timeline are, and go from there.
Get an Estimate
It's a good idea to have a professional home remodeling company come in and offer you some suggestions and evaluate your project needs as well as give you an estimated timeline and budget. They will cover areas that you may not see such as; electrical panels, heating and air conditioning, plumbing, and they will also make sure that your new design includes energy-efficient appliances windows and doors.
The Heart of the Home
If you're still stuck on which room to finish first, here are some more tips; without a doubt, the kitchen, often called as the heart of the home is one of the most important rooms in a house as it is a hub of enormous activity. It is a place where not only meals are cooked but where families bond together and make memories. This is why renovating your kitchen to keep it modern and updated is an important part of your home remodeling plan.
The first question that you may have in your mind is "Do kitchens really sell houses?" Yes, they do. You may have often heard the ever-enchanted mantra from realtors and contractors that mentions that kitchen and bathrooms (if updated) are the two rooms that can quickly sell houses. But why rely on what they say when we have some solid statistics to show you?
Will You Get Your Money Back?
As a homeowner who is considering renovating their property for their family, tenants or buyers, you should know that a completely remodeled kitchen could recoup 70% of the total money invested into it when it comes to selling a home.
Whether you are thinking about doing several simple fixes to make your kitchen look more modern or a full kitchen installation and renovation is required, any new changes or updates in this area will not go to waste.
Being a room with multiple benefits to offer, no wonder why houses with finished and up-to-date kitchens are the ones most families seek when it comes to buying a house. If you have a limited budget and want to do some quick fixes around your property to fancy it up for your family, potential buyers or tenants, we suggest that you aim to start with the kitchen renovation first. Once you are finished with your kitchen renovation, you can move on to the second area that needs the most improvement in the house: the bathrooms.