Our Boulder Design and Construction Team Delivers for You
Maintaining a reputation for quality, service and high client satisfaction requires more than just having highly skilled staff at every level of our company. It requires that they be dedicated, trained and consistently focused on making sure our clients are happy not only with the work, but also with the process and our company.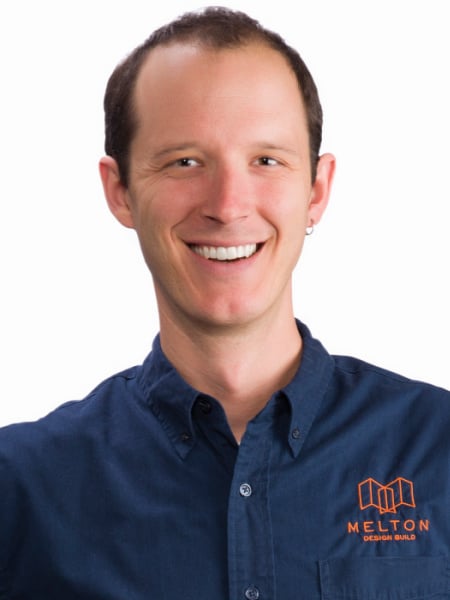 Graham S.
Director of Construction
Graham joined the Melton team after more than 15 years in both the residential and commercial construction industry. As the Director of Construction, he leads our Production team and ensures the client experience is a great one from start to finish, and long after.
After graduating from the University of Colorado – Boulder with a degree in Philosophy, Graham completed his Masters in Philosophy at Loyola University. While attending school and after, he worked as a laborer, carpenter, and Superintendent. Graham even owned his own carpentry business. During his time in the industry, he's found that he enjoys the team approach to full project delivery that the Design/Build model facilitates. "From idea phase to maintenance the relationship-focused approach to building is very rewarding." – G.S.
Graham has lived in Texas, Louisiana, and Illinois, but loves living in Colorado. In his free time, he enjoys gardening, hiking, camping, and spending time with his wife and son.
Favorite Project:
"I remodeled the Boulder office of OZ Architecture. It's my favorite because I was able to build some experimental and artistic wall assemblies."- G.S.
Fun Fact:
"I am published in the area of metapsychology, proposing a quixotic model of subjectivity ."-G.S.
View the Full Melton Team