Our Boulder Design and Construction Team Delivers for You
Maintaining a reputation for quality, service and high client satisfaction requires more than just having highly skilled staff at every level of our company. It requires that they be dedicated, trained and consistently focused on making sure our clients are happy not only with the work, but also with the process and our company.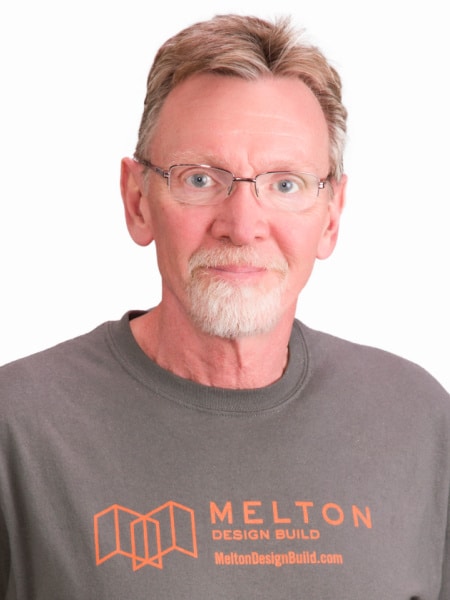 Matt F.
Lead Carpenter
Matt brings over 40 years of experience in construction, carpentry, and cabinetry to the Melton team. With a background in the US Air Force, Matt is an accomplished and dedicated crew member. Matt has an associate's degree in Meteorology (USAF) and  Green Building Certificate from Colorado State University. One of his most significant accomplishments includes a 2-1/2 year project, leading a crew of 25 finish carpenters in completing a southern antebellum style polo estate in Boulder County. Matt finds his work as a Lead Carpenter with Melton the most gratifying work he's done to date.
When Matt isn't on the job, he enjoys tandem and mountain biking, hiking, skiing, photography and especially any time spent with his wife and two sons.
View the Full Melton Team