Our Boulder Design and Construction Team Delivers for You
Maintaining a reputation for quality, service and high client satisfaction requires more than just having highly skilled staff at every level of our company. It requires that they be dedicated, trained and consistently focused on making sure our clients are happy not only with the work, but also with the process and our company.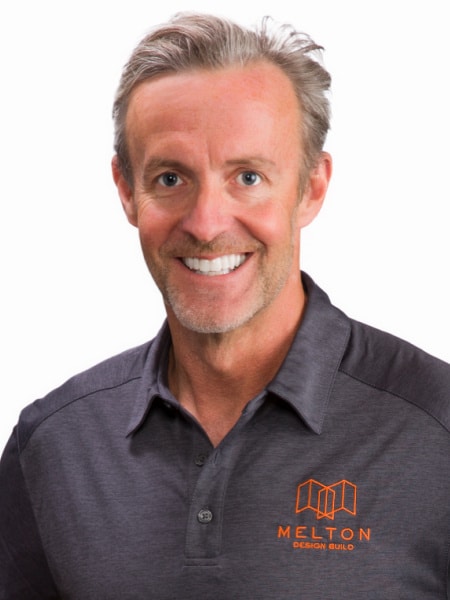 Reed H.
Project Manager
Reed's highly valued contributions to the Melton team began in 2015 in the role of Lead Carpenter. He quickly earned recognition for providing excellent customer relations and extraordinary attention to quality at every turn. Within three years he was promoted to Project Manager, where he continues to apply his expertise, leadership and integrity managing residential and commercial building projects.
After beginning his career renovating loft and warehouse spaces in Manhattan, Reed's natural and lifelong ability to design, fix and build things grew into a degree in Furniture Making from the prestigious North Bennet Street School in Boston. His talent evolved into a successful 20-year career as a high-end custom cabinetmaker/designer in New York City with many of his handcrafted, one-of-a-kind pieces housed in private collections across the country. The desire for big skies and broad horizons led Reed westward to Colorado where he found a steady clientele who appreciated his craftsmanship and skills.
Reed received his Bachelor's Degree from Hobart College, in Geneva, NY. He is also the holder of several professional licenses and certificates including LEED Green Associate, BPI Analyst and RESNET Hers Rater.
During his spare time, you will likely find Reed pursuing the active outdoor lifestyle, with water sports being a particular favorite: swimming, rowing, surfing, and snowboarding. He also secretly enjoys camping with family and friends (but will never admit it). Reed and his wife, son, and daughter have called Boulder home since 1999.
Most Unique Project He Ever Worked On: "Building an exact, full-sized replica of the Chinese 17th Century Ming Dynasty Officials Chair housed at The Museum of Fine Arts, Boston." – R.H.
Fun Fact: "I spent 20 years as a volunteer Firefighter in Ocean Beach, NY and 15 as an ocean lifeguard." – R.H.
View the Full Melton Team