Our Boulder Design and Construction Team Delivers for You
Maintaining a reputation for quality, service and high client satisfaction requires more than just having highly skilled staff at every level of our company. It requires that they be dedicated, trained and consistently focused on making sure our clients are happy not only with the work, but also with the process and our company.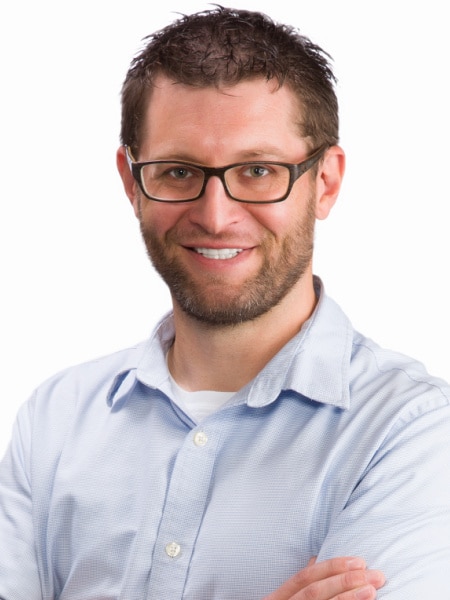 Ryan G.
Architect
Education:
Licensed Architect (NCARB) – State of Colorado
Master's Degree– Architecture – Montana State University – Bozeman, MT
About Ryan:
Years of Experience in the Design/Build Industry:
11
Project Type Experience:
Single Family and Multi-family Residential, Sustainable Design, Resort and Hospitality Design
Other Relevant Experience, Certifications, Recognitions:
International Code Council
Most Interesting Project:
A spec home in Big Sky, Montana that was never built. However, it was on the market during design and was listed as the most expensive home in the world at a price tag of $163 million. The home included an indoor/ outdoor pool, a 23 car garage, 10 guest suites, a commercial and "family" kitchen, a playhouse with stage, proscenium and even a green room for actors, and most significantly the home was planned with its own private gondola to bring skiers to the base of the ski area.
States Worked In:
Colorado, Montana, Wyoming, Nebraska, Hawaii, & Massachusetts
Strongest Work Attributes:
Ryan's attention to detail and adaptability make him a great asset to every project he works on.
Hobbies:
Ice hockey, mountain activities, and going to see live music.
Ryan's Passion for Design/Build:
"I love the connection with clients. I see my role as an Architect as being a guide for my clients through a transitional period from a less ideal space to one that better fits their needs and lifestyle. Ideally creating a space that improves the overall life of the people I get to work with." – R.G.
Fun Fact:
"I love to make my own beer. Learning various styles and improving my own taste and pallet to be able to better make beverages for myself and for special occasions for all my friends."- R.G.
View the Full Melton Team