Our Boulder Design and Construction Team Delivers for You
Maintaining a reputation for quality, service and high client satisfaction requires more than just having highly skilled staff at every level of our company. It requires that they be dedicated, trained and consistently focused on making sure our clients are happy not only with the work, but also with the process and our company.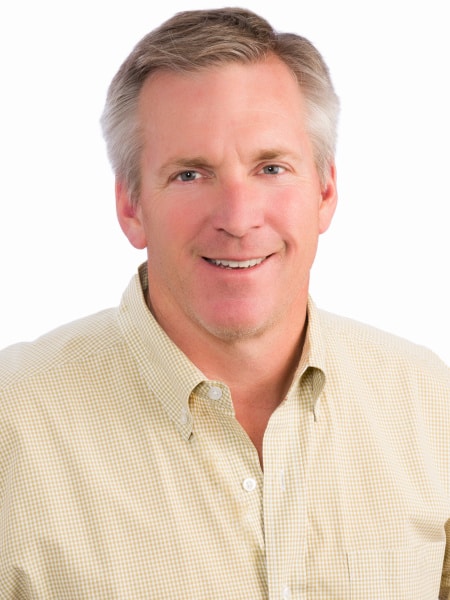 Ty Melton
President
Ty Melton founded Melton Design Build in 1993. Today, both Ty and Melton Design Build have become household names when it comes to residential and commercial renovation in Boulder County. He has worked with the city and county of Boulder to develop green building practices, and is an active member of Remodeler's Advantage, a national roundtable group where some of the best remodelers in the nation work together throughout the year to share best practices, ideas and insights for running a top-notch remodeling firm.
In the beginning, Ty led his company to complete dozens of commercial tenant-finish projects for companies such as Starbucks, The Body Shop, The Boulder Community Hospital, Illegal Pete's and Chicago Hair. He quickly realized the need for a design/build remodeling company in Boulder County capable of providing innovative solutions, meticulous craftsmanship and solid value to homeowners. In response, Ty launched the residential remodeling side of Melton Design Build, and since, the company has completed hundreds of home renovation and home remodeling projects including additions, bathrooms, pop-tops, basements, kitchens, decks, offices and so much more.
Ty is a native of Colorado. He began working in construction during high school and later worked as a framing and siding lead carpenter and land surveyor. His passion for woodworking, however, led him to become a custom cabinet and furniture maker for several years.
Early in his career, Ty decided to take several years "off" to cycle through much of the U.S. and Europe. When he was ready to settle down, he chose Boulder, and has called it home now for over two decades.
Ty has always felt it important to give back to his community. Over the years, he has volunteered countless hours with Rotary's INTERACT and RYLA clubs, served on the Board of Directors of Rotary and the Boulder History Museum. He has also been a volunteer soccer coach with the YMCA, Boulder Force, and Boulder Indoor Soccer.
Ty enjoys spending time with his wife and their two sons, coaching soccer, fly-fishing, cycling and woodworking.
View the Full Melton Team