5 Tips to Take the Fright Out of Remodeling
Many people think it's great fun to scare and be scared at this time of year, and some go to great lengths to make their home look super spooky for little ghosts and goblins. But remodeling your home should not be a frightening experience. So have no fear; we have some tips that can get you through the process – large project or small – without waking up screaming in the middle of the night.
1. Establish your priorities. Start by making a list of changes you'd like in your home and then put the items in order of importance: what you must have, what you'd like to have and what you'd like but can live without. You should also carefully consider what you want in a remodeling contractor. Years of experience? High style? Ease of one-stop shopping for design and construction?
2. Get referrals. Talk to your friends, neighbors and family members who have remodeled to find out if they loved their contractor and would refer them. The personal experience of someone you know can be one of the most helpful factors in giving you a solid basis for making a decision. Think about the importance of the trust factor: learn about the contractor's licenses, insurance, professional affiliations (such as NARI), certifications and more. When you interview a remodeler, get additional references from them that you can contact.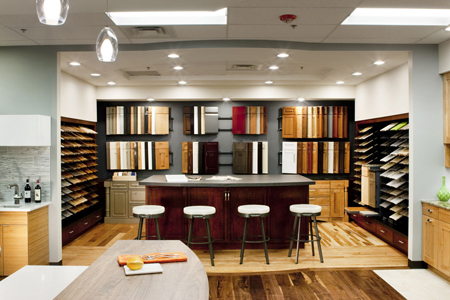 3. Lean on a design pro. There will be lots of decisions to make during the design and remodeling process. Don't underestimate the importance of getting the fine details of a design just right. Seek out a remodeler who has a designer on staff who you're comfortable working with and whose taste you trust. That person can be your best friend if you're ever feeling overwhelmed or confused trying to select light fixtures or faucets.
4. Communicate. The ability to get questions and concerns addressed quickly during a remodeling project is extremely important and calms any fears you may have. Make sure you have contact information for your contractor and the team members working on your home.
5. Think green. Remodeling is the perfect time to build energy efficiency into your home. Consult with your contractor to find out the latest products and processes that reduce energy use…so you won't scream in fright every time you open your utility bills for years to come.