Maximize Your Living Space
Maximize your Living Space
Opening Up Your Home
Living in an open and beautiful home is something that is desired by many.
Many of us often dream of walking into a large, spacious living room, kitchen or bedroom, with plenty of room to move around, breath and enjoy company.
Unfortunately, however, not all rooms and homes are large and spacious.
Don't worry though, not all hope is lost; if you are one of the many people in this world who desires an open home but doesn't necessarily have the square footage or home structure or especially the money to remodel your home in the traditional way, you still have options to maximize your living space and open up your home.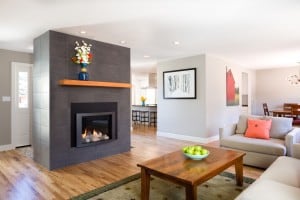 Just follow these simple steps and you will find your way to a space that feels larger than life in no time!
Use Pillars
If you have the option, consider using pillars as room dividers instead of full and solid walls. Using pillars or columns will be a great way to separate rooms without blocking views and it will also free up visual space and making your rooms feel larger than ever.
Add Windows
Consider opening up a space by adding a window or a skylight — natural light is key to really bringing a sense of openness to any space; put a large window in any space and that room will instantly feel almost double the size.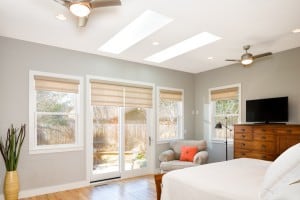 Add a Mirror
Adding mirrors to a space will trick the eye into seeing space that isn't "technically" there. The right size mirror can add both visual space and style to your home.
Think Vertically
In a small space, it is important to maximize your vertical space. If you have the option, install some vaulted ceilings, as these will drastically increase the feel of a space. In addition to the ceilings, vertical shelving, storage and decor will maximize both space and keep both yours and your visitor's eyes going up instead of noticing the actual width of the room itself.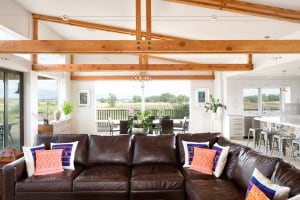 Use the Right Paint Colors
Paint your walls with solid and light, colors. Solid colored walls create an illusion in the viewer's mind of distance and openness, and lighter colors will increase the room's overall light and make the room look bigger and brighter.
Less is More
And finally, focus on a "less is more" decor theme. It doesn't matter how large a space is, if you have too many things in one specific area, things will begin to feel cluttered, closed in and tight. So instead of keeping and displaying all the memorable you've collected throughout your life, pick a few specific things to display at certain times and put the rest away until you which to exchange them for different items to have out and used as decor.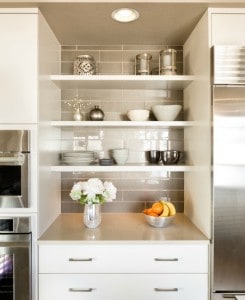 The next time you find yourself wanting more of an open feel to your living space, don't put up that for sale sign just yet! Home remodeling is affordable and can be financed. Keeping your home and making the changes you need will not only increase your quality of life; it will increase the value of your home!