Popular Residential Architecture Styles
Over the years, many architecture design styles have developed from artistic and cultural movements. Most of these designs did not begin with residential architecture but were modified to satisfy the needs of home living. Advancements in technology or economic periods created the environment in which we built our homes. When thinking about building a house or hiring a residential contractor, the first step is to discover your design style. Creating your interior design style is important when building a home that suits you and your family's needs.
Arts and Crafts
Arts and crafts architecture design style was born out of an international design movement. The foundation of arts and crafts design strays from industrial materials and emphasizes the use of natural materials. Many of the arts and crafts style homes have front porches and low pitched roofs. Also, elaborate built-in-furniture carved by hand, and massive fireplaces represent the hearth and heart of the house. They have open floor plans with few dividing walls and large exposed wooden beams.
Contemporary
Contemporary design refers to the style of the current times or today's building styles. This design insists on connecting the indoors and outdoors with large glass windows and walls. Often, the large windows or glass doors will open and further blur that line between inside and outside. There's also an emphasis on home energy efficiency, sustainable materials, and recycled or reclaimed materials.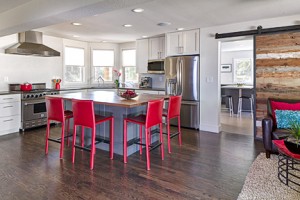 Loft-Style Living
Loft-style architecture sprouted from Lower Manhattan in the 1960s. At that time, many abandoned industrial buildings became residential spaces. People discovered that the tall ceilings, open spaces, and large windows were perfect for work-and-living spaces. Lofted residential spaces were particularly accessible in the art community to make, display, and store their work. It wasn't long before the demand for loft-style design moved into single-family homes. However, there are quite a few benefits of loft living in a single-family-home that we've found even today.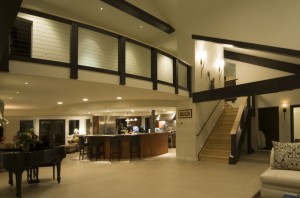 Mid-Century Modern
Mid-Century modern represents new ideas and forward-thinking of 1945 through 1980. World War II provided the United States with new building materials such as steel and plywood. The mid-mod style aimed to be simplistic and integration with nature. These homes contained flat planes, large glass windows, and open spaces. The popularity of this design trend inspired many ranch homeowners to plan a home remodel. Mid-century modern is increasingly popular in Boulder homes today.
There are many styles of housing that work for all kinds of families. Therefore, you must find a style that speaks to you and your family and the lifestyle you live.