How to Make a Small Living Room Seem Bigger
How to Make a Small Living Room Seem Bigger
It is one of the challenges that every homeowner faces, when they want to make a small room feel larger. Sometimes a few cosmetic adjustments can make a difference. In other cases, a more drastic change is needed. Here are a few ways that you can make a small living room seem bigger.
1. Paint and Wallpapers
One of the issues with some living rooms is how the ceiling is so low. That can have a negative impact on how the room is perceived. By using wallpaper and ceiling designs that draw the eye to detail, it makes the room seem a lot bigger.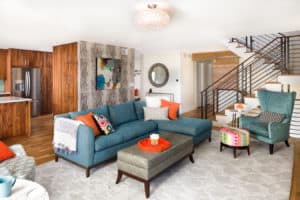 2. Light Colors
Darker colors are great if you want to make a room feel cozy, like your bedroom. But with a living room that is modest in size, white walls and ceilings will help ensure the room feels bigger. How? By reflecting light so the room feels open and airy.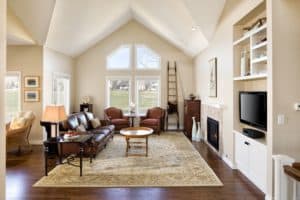 3. Multi-Purpose Furniture
Sometimes you have to accept that your living room does not have ample space, and work around it. One of the things that you can do is get furniture that can double its purpose. For instance, a coffee table that you can adjust into a working desk, or an ottoman that has a storage container when you lift the cushion, would help a lot. Just make sure you are not sacrificing aesthetics, as you will still want your furniture to look great.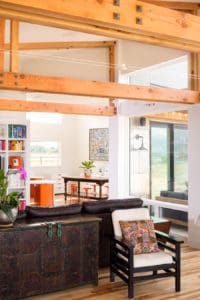 4. Tearing Down a Wall
Here is an interesting solution: if you have a living room next to a kitchen, and both your rooms just feel so cramped, why not tear down the wall? Now you will have this massive space, which not only makes both rooms feel bigger, but allows for more social interactions. Say the family is all hanging out in the living room, but one or two of you need to cook. Now you are all in the same room, even if you are doing different things!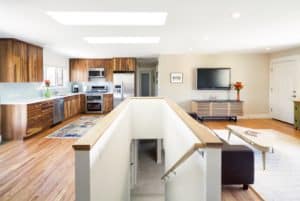 5. Sunshine
It is always a good idea to embrace sunshine when you have a smaller living room. If you have the curtain drawn all the time, open it up during the day. A sunlit room always feels bigger than one that is artificially lit. If you have a tiny window in the room, or no window at all, you may want to get one set up. It will be a bit of a project, but a professional can easily knock down some of your wall and get a window set up for you.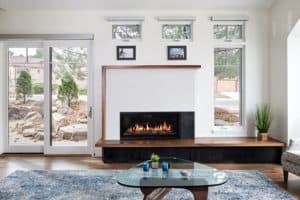 6. Get Sleeker Furniture
It is so tempting to get those massive and overstuffed sofas that look so homey and comfortable. Those are great when you have a massive space, as they are so huge themselves. But if you have a moderately sized living room, having a gigantic couch in there will only make the space seem smaller. Go for sleeker furniture that fits with the room's dimensions, and you will free up a lot of space.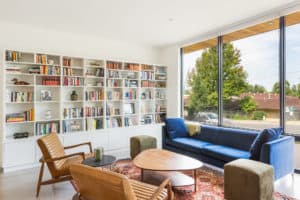 Read More Blog Articles